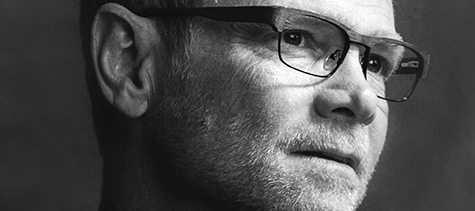 YOU'RE INVITED!
Watch a Live Stream of an Exclusive Behind-the-Scenes Taping with Steven Curtis Chapman
We will send you a special link on Monday February 13 for the interview recording at 9am ET.
In a music career that spans an astounding 30 years, Steven Curtis Chapman is the most awarded artist in Christian music history. He has received five GRAMMYs, 58 Gospel Music Association Dove Awards, an American Music Award, 48 No. 1 singles, and has more than eleven million albums sold and eight RIAA-certified gold or platinum albums to his credit. Now, he has taken the step to share his life story with his memoir, Between Heaven and the Real World. The book, written with New York Times best-selling author Ken Abraham, is slated to hit shelves and all digital platforms on March 7, 2017 with Revell, a division of Baker Publishing Group.
If you live in the Burlington area, why not join our studio audience!
Follow 100 Huntley Street on our social media platforms!
Would you like to become a Crossroads Partner?
You have received this special behind-the-scenes taping invitation because you are a Crossroads Builder Partner or a Crossroads Council Partner and it is our way of saying thank you for your continued support!

You may unsubscribe anytime.

© 2017 Crossroads Christian Communications Inc.
1295 North Service Road,
Burlington, ON, L7R 4M2